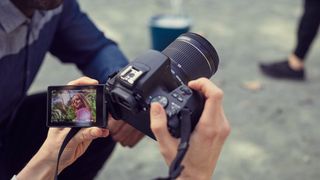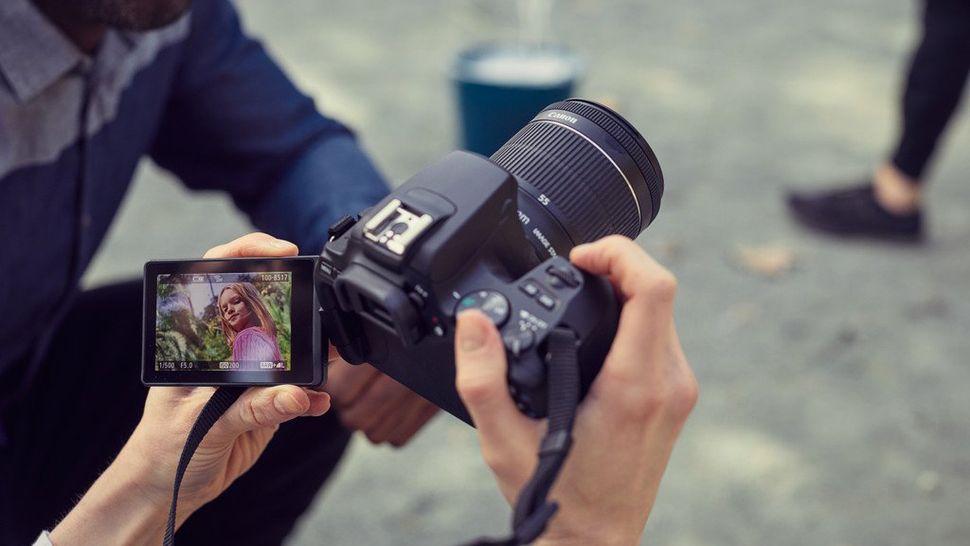 Canon EOS 250D (Image credit: Canon)
Looking for the best beginner DSLR you can buy? If the time has come for you to upgrade from your smartphone or compact, this buying guide will help you find the perfect first DSLR to suit your skills and needs.
Smartphones and mirrorless cameras might be the most popular photography formats nowadays, but the DSLR is far from dead. DSLR (or digital single-lens reflex) cameras still offer greater shooting power and control than most mobiles, as well as superior physical handling and battery life compared to the majority of mirrorless cameras. And if you want a true viewfinder – one that uses a mirror to reflect light directly to your eye, rather than a small electronic display – you'll only get that with a DSLR.
With most camera makers focused on developing mirrorless models, there aren't many new DSLR cameras hitting the shelves in 2020, which is actually beneficial to first-time buyers. Alongside the occasional newer model – such as the feature-packed Canon 90D – there's a whole range of slightly older but very capable DSLR cameras on the market. And thanks to their age, they're very competitively priced.
What's the difference between basic variants and more advanced models, such as the Canon EOS 1DX Mark III? Entry-level DSLR cameras tend to be more limited when it comes to features, custom settings and the degree of control offered – but they still promise more than enough flexibility to keep novice DSLR users occupied.
Keen to jump in? The established giants of the genre – Canon and Nikon – continue to offer the greatest choice, courtesy of their long DSLR lineage and extensive lens collections. That said, the list below also includes a selection of very capable cameras from other brands, as well as certain older models that still offer excellent value for DSLR beginners.
Best beginner DSLRs 2020 at a glance:
Nikon D3500
Canon EOS Rebel T7i / EOS 800D
Nikon D5600
Canon 90D
Canon EOS Rebel T7/ 2000D / EOS 1500D
Canon EOS Rebel SL3 / EOS 250D / EOS 200D Mark II
Pentax K-70
The Best DSLRs for beginners in 2020: